While a leisurely hike, Mt. Takao should be visited in appropriate clothing and footwear. Just one misstep while wearing sandals or high heels can ruin a wonderful trip, so please wear sneakers or hiking boots. Also, ensure you prepare accordingly for the weather on the day of your visit.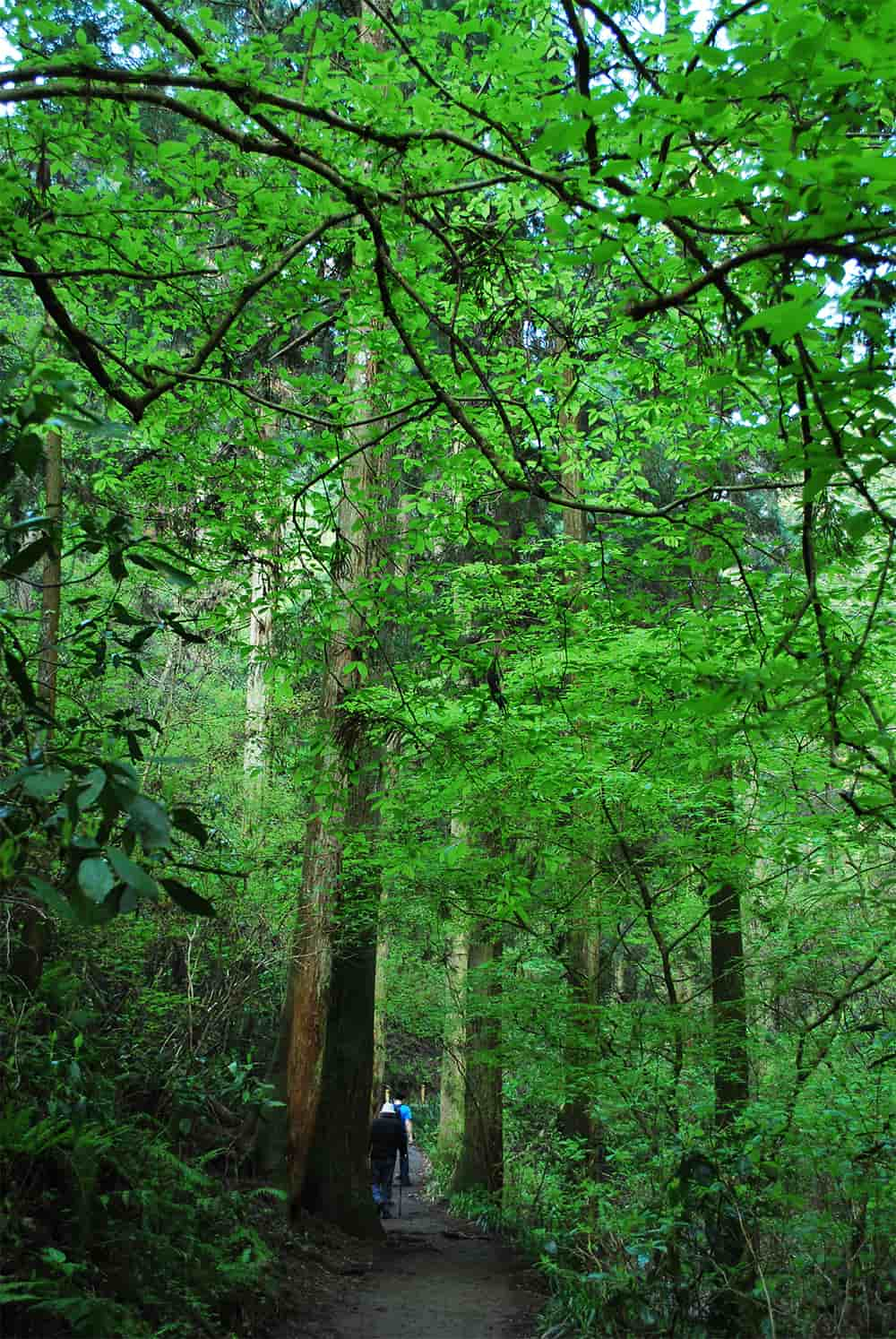 Located in the southwest of part of Hachioji and right at the border between warm and cool climates, Mt. Takao is flush with over 1,500 plants, 30 kinds of animals, and some 150 bird species. Its paved trails and a mild 599-meter peak above sea level make for a gentle climb and it's also only a roughly one-hour trip to get from central Tokyo to Takaosanguchi Station at the foot of the mountain. So with its exceptionally rich natural environment, proximity to Tokyo, and easy for all to enjoy, Mt. Takao is a great destination for a day trip.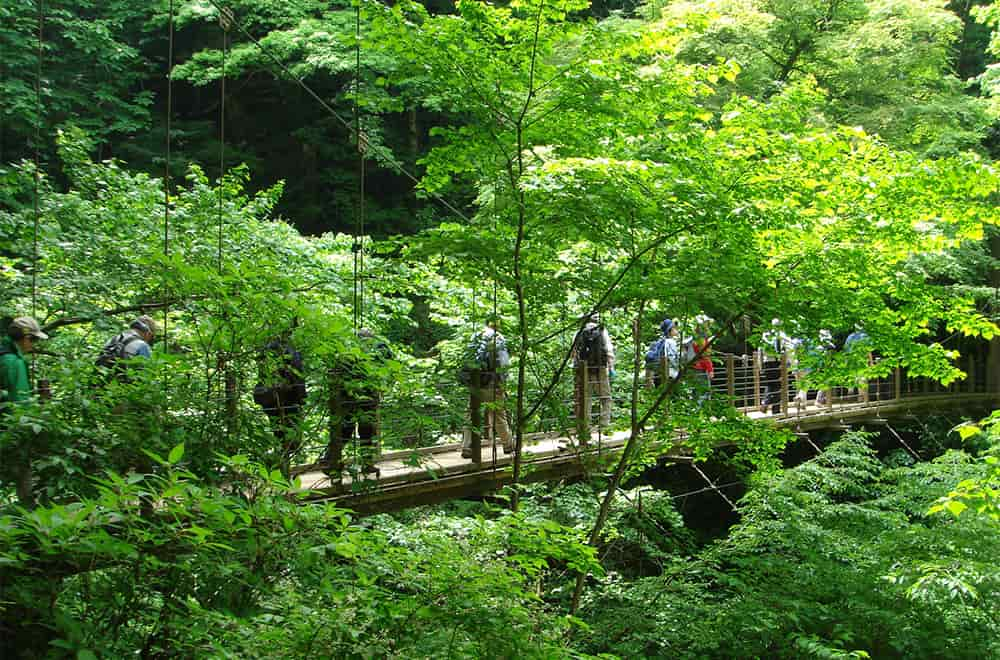 As such, it's absolutely packed with visitors on weekends so a weekday is the best way to avoid crowds. You can plan to get there quickly on an express train and get started up the mountain or take it slow and enjoy the change in scenery from urban grey to countryside green on a local service train.
There are several ways up—both surfaced and natural—but by far the most common choice is to cover half the journey up by cable car or chair lift.