Yakuo-in has over a millennium of history behind it and is an active Buddhist temple. Remember to always remove your shoes/hat when entering buildings and be respectful of the surroundings.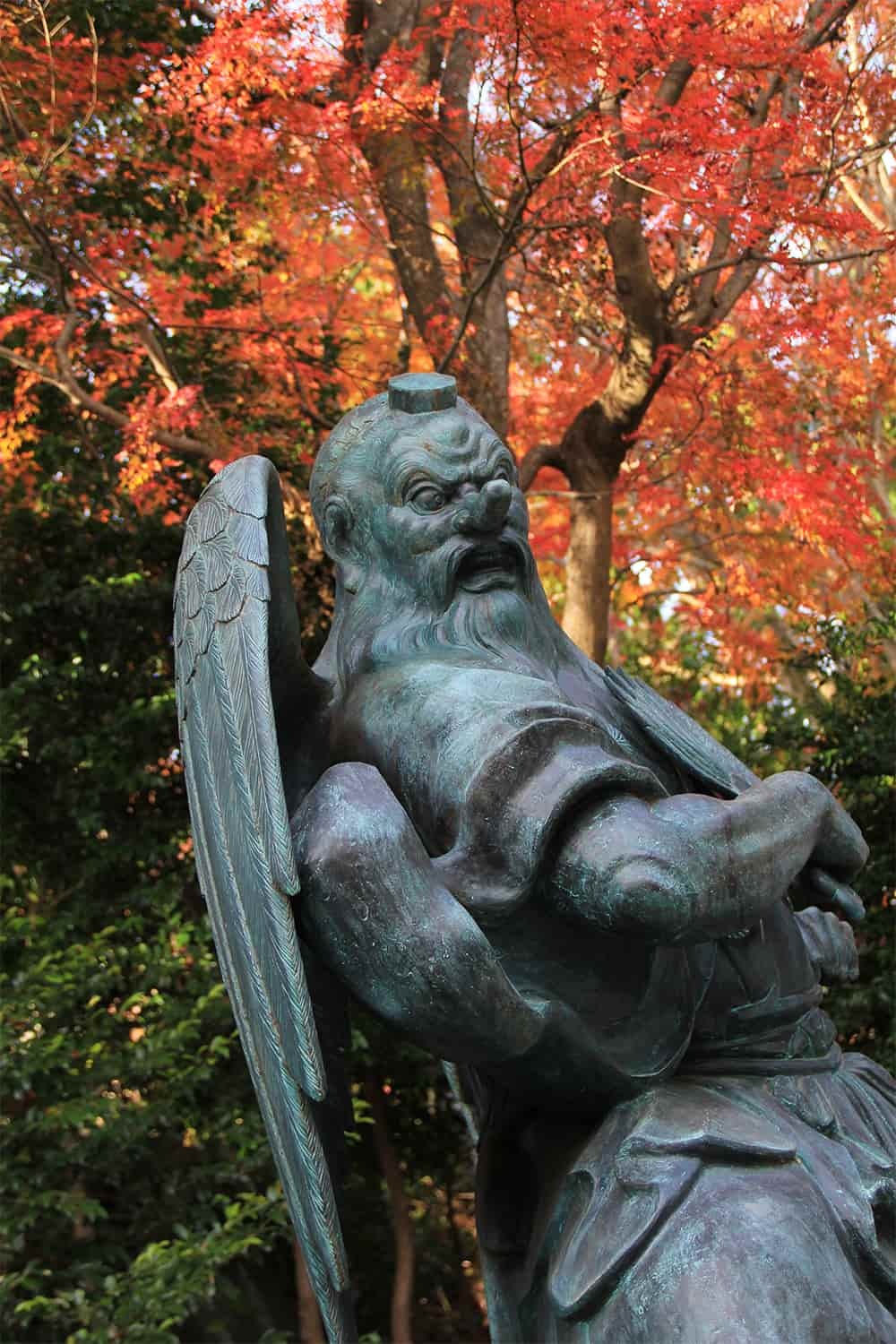 Mt. Takao and Yakuo-in are closely linked to tengu. These long-nosed—sometimes beaked—supernatural beings were believed to dwell on the mountain and worshipped as messengers of Izuna Daigongen, the principal image of the temple. Believed to be a protector in battle by samurai warlords, the deity protects devotees from harm and brings them happiness.
There are numerous stories and folklore of tengu here, and with Yakuo-in's reputation as a place of ascetic training, legend has it that yamabushi monks would venture deep into the forests of Mt. Takao to undergo strict training. They would then eventually merge with the mountain's spirits by overcoming the hardships and gain spiritual powers, taking on the form of a tengu.
Several of them guard (and greet) you throughout the temple grounds.