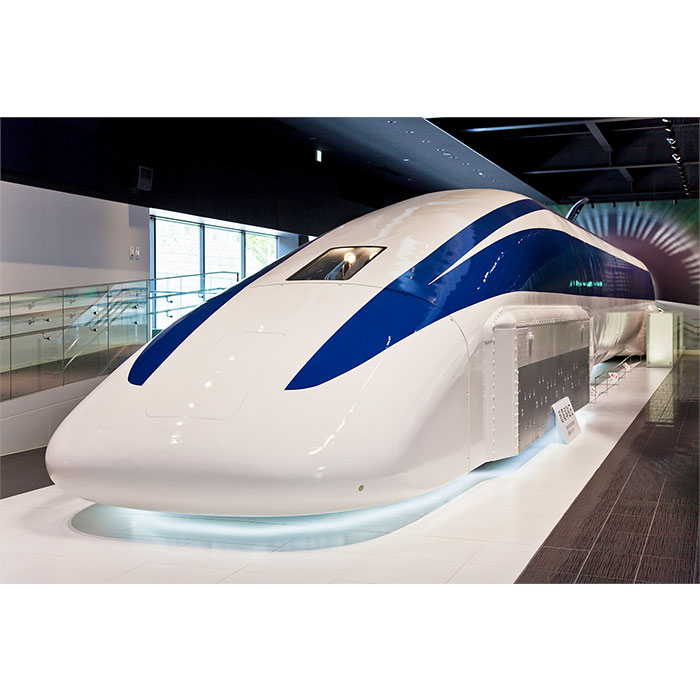 Yamanashi Prefectural Maglev Exhibition Center
The Yamanashi Prefectural Maglev Exhibition Center is a museum that opened with the commencement of the test run at the Yamanashi Maglev Test Track.
The center features a miniature maglev train, a diorama and many other exhibits to introduce the system and structure of the Superconducting Maglev and the Linear Chuo Shinkansen. Visitors can also observe test runs of maglev trains.
AREA

Tsuru

FEES

Individual/Group (20 or more)
Adults & college students: 420 yen/340 yen
High school students: 310 yen/250 yen
Junior high school and elementary school students: 200 yen/170 yen
*Free admission to the Maglev Exhibition Hall for preschoolers

CREDIT CARD

Cash only

PHONE NUMBER

ADDRESS

402-0006
2381 Ogatayama, Tsuru City, Yamanashi Prefecture

ACCESS

BUSINESS HOURS·DAYS CLOSED

9:00–17:00 (last entry at 16:30)

CLOSED DAY

Mondays (following day if Monday is a national holiday) (Opens on Monday if Tuesday is a national holiday)




Days following national holidays (excluding Fridays, Saturdays and Sundays)




December 29 to January 3

ENGLISH SUPPORT

Available

Wi-Fi

Not Available

RELATED SITE URL

COVID-19 Measures

The center takes the following preventive measures against COVID-19, including admission restrictions, to secure safety inside the building.
Certain exhibits and services are temporarily closed or subject to admission restrictions for the time being, including:
- Uniform rental service for photoshoots (Temporarily closed)
- Kids room (Admission restrictions)*
- Theater (Limited to 20 people per screening)
- Lockers (Partially unavailable)
- Elevator (Limited to 3 people per lift)
- Lunch space for groups (Temporarily closed)
- Workshops (Temporarily closed)
- Guided tour (Temporarily closed)




Hand washing and sanitizing stations are available throughout the facility.
Doors and windows are regularly opened for ventilation.
The facility is regularly disinfected and cleaned.
Transparent partitions are installed on each counter, including reception desks and cash registers, to prevent droplet infection.
Staff wear masks in the facility at all times.