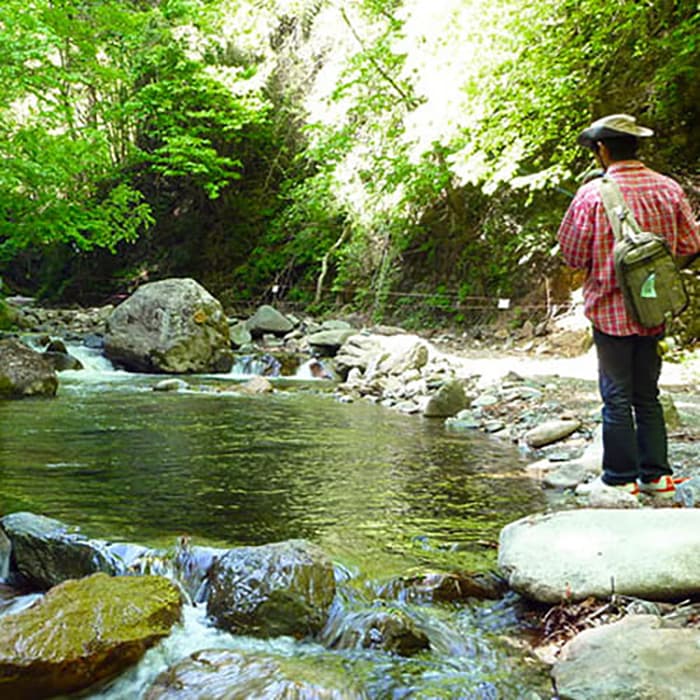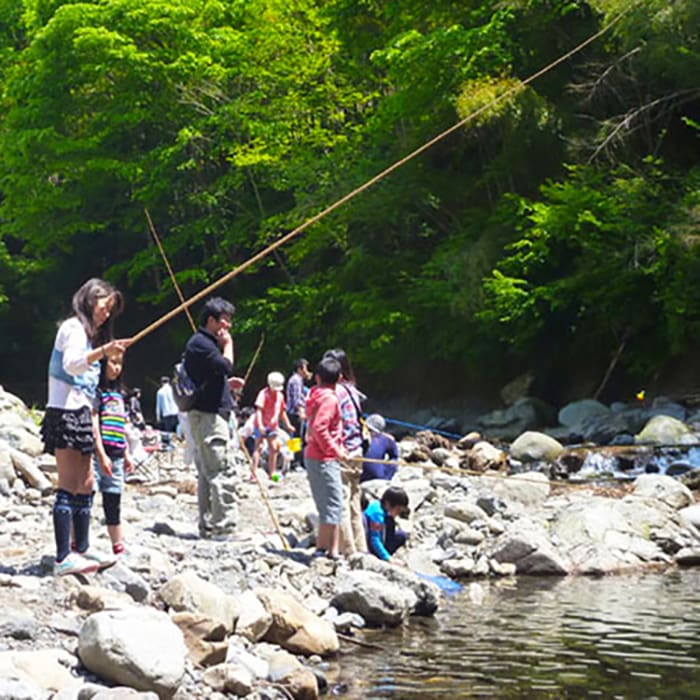 Narago Fishing Field
The Narago Fishing Field offers two naturally formed streams and two ponds for four distinct fishing locations. You can try lure or fly-fishing to aim for masu trout, dwarf rill trout, Japanese char, rainbow trout and other varieties of river fish.
AREA

Otsuki

FEES

All-day (6:30–17:00) ticket
Men: ¥4,500
Women: ¥3,500
Children (Grade 7–9): ¥3,500
Children (up to Grade 6): ¥2,600




*Price includes entry fee. Up to 10 fish (total weight within 2 kg) may be taken home with an all-day ticket.

PHONE NUMBER

ADDRESS

10 Narago, Nanahomachi, Otsuki City, Yamanashi Prefecture

ACCESS

Get off at Otsuki Station or Saruhashi Station on the JR Chuo Line, and board the bus bound for Asakawa. Get off at the Naragohigashi bus stop.




*The route is operated by fewer busses, so be sure to check the timetable before your visit.




Alternatively, you can take a taxi from Otsuki Station (costs about ¥2,700).

BUSINESS HOURS·DAYS CLOSED

6:30–17:00 (may be extended in the summer based on conditions)

REGULAR HOLIDAY

Every Thursday (unless a public holiday)

RELATED SITE URL
*The prices listed for fishing tickets and gear/tackle rentals are all tax-inclusive.
*Caught fish may be taken home but weight limits/conditions apply (200g for 25 cm, 600g for 40cm, 1.5kg for 50cm, 3kg for 60cm). Be aware that it is possible to go over the weight limit with just 1, 2 or 3 fish. You may purchase any fish exceeding the limit for ¥2,000 per 1 kg.