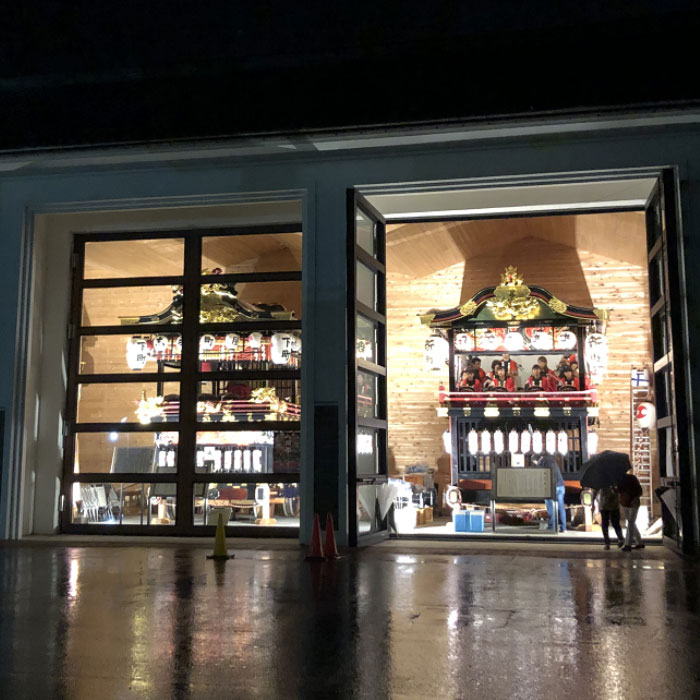 Hassaku Festival Float Display Warehouse
The Hassaku Festival is one of the three major festivals of the Gunnai area and is held each year on September 1st. Here, three of the large festival floats that feature in the event are on display, with the wall-sized glass offering an excellent view of them from the outside.
AREA

Tsuru

PHONE NUMBER

ADDRESS

2-1-17 Kamiya, Tsuru City, Yamanashi Prefecture

ACCESS

A 5-minute walk from Yamuramachi Station on the Fujikyu Railway.